| | |
| --- | --- |
| | Mission |
Chamber Introduction
The Arab Chamber of Commerce & Industry (ARABCCI) was established in Hong Kong 2006 as a leading organization at promoting commercial ties between Hong Kong/Greater China and the Arab World. From a base of 8 founding member companies, ARABCCI has now evolved to include an ever-growing number of members. The Chamber is run by business experts for business professionals, dedicated to opening enormous trade opportunities by providing extensive information and professional services to our members.

Economic Cooperation
Economic cooperation is the main focus of the overall bilateral relations between the Arab World and Hong Kong/Greater China. Our vital platform provides more than trade links to develop business, it promotes essential understanding.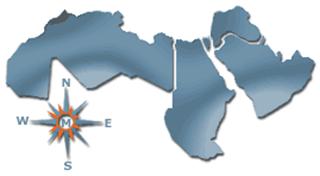 Overview
ARABCCI contacts include an international array of Corporations, Consulates, Embassies, Chambers of Commerce, and Government Organizations giving us a peerless advantage in furthering and fostering Chinese-Arab economic partnership.
Our predisposition to assist Hong Kong, the PRC and individual Arab Governments, in promoting commercial cooperation through initiatives such as Economic Dialogue and Economic Partnerships is of definite benefits.
We offer a wide range of services to our Members; on obtaining visas, export/import documents, trade contacts through trade missions and governmental organizations.
We also provide access to the latest news, economic updates, information on upcoming seminars, exhibitions, trade fairs, business opportunities, current tenders and other information on Greater China and the Arab World through a range of publications throughout the year.

Copyright © 2007 - 2022 ARABCCI, All rights reserved | جميع الحقوق محفوظة | 不得轉載 | Disclaimer | Site Map